This month's theme on the Recipe Redux is a fun one that couldn't have been better timed with all of my spring and summer travel plans — healthy recipes for snacks that will travel! You know I love a good travel snack so this was right up my alley. I put a spicy twist on the classic plane snack mix and upgraded the ingredients to be a little bit more balanced and interesting with this Gochujang Snack Mix.
Before we get to the recipe, let's talk more about travel snacks and why it makes sense to actually pack them in the first place. Rarely do I go on a trip sans snacks!
I'm not opposed to airport food and the Denver airport actually has some really solid options (it's the only reason I started getting there early 😂). But I do like having choices and not spending my entire food budget before the trip even starts, so I always pack a few things of my own, even if just to complement whatever I grab once I get there.
You never know when a flight will be delayed or cancelled so having something to tide you over to your next meal could be more clutch than you think. And besides being overpriced, a lot of the snacks available once you get on the airplane, are lacking in in the nutrition department (I'm looking at you, weird plane snack boxes).
Tips for Packing Healthy Travel Snacks
Protein & Fiber
Try to pack things that have some protein and/or fiber because these are generally a little bit harder to come by in the airport. Sure, you can probably find a banana or a red delicious apple but chances are it'll be overpriced and flavorless.
Stay Hydrated
Stop paying an arm a leg for bottled water (or your other bottled drink of choice) and instead pack an empty re-usable water bottle that you can fill once you get through security. I have this one and LOVE it because I can toss it in my backpack without worrying about a leak, plus it keeps liquid really cold. Almost every airport has one of those handy filling stations now, and you'll be happy to have it during your wait time and flight.
Keep it Varied
Bring a variety of options to suit whatever mood you're in. Sweet, salty, savory, crunchy. You'll be prepared for anything!
Favorite Healthy Store-bought Travel Snacks
Here are a few of my go-to choices for store-bought options, although this list changes as I find new products:
bars for something convenient, portable and filling

nut butter packets — especially the RX Bar ones that have added egg whites for more protein along with really fun flavors. These are great for adding to coffee shop oatmeal for early morning flights or eating with fruit for a snack later.

trail mix — usually a mix of dried fruit, nuts & dark chocolate

salmon jerky for a salty/savory option. I love this EPIC brand because they have interesting flavors like chicken sriracha and turkey cranberry sage.

a really good apple, because it's sturdy, holds up well and isn't a mess to eat (eating something like an orange on a plane is my WORST nightmare)

ginger chews. Does anyone else get queasy on take-off? I'm not sure if these do anything besides distract me, but I'll take it.

tea bags. Just ask for hot water on the plane and you're good-to-go. I take the lower caffeine options for evening flights and especially love TAZO green ginger.
Gochujang Snack Mix Recipe
Southwest is my airline of choice and they always pass out a free snack mix and pretzels once up in the air. So generous of them being that some airlines don't even offer free water anymore. I wanted to put my own twist on the popular cheese version (you know the one!) and I thought I would spice things up a bit.
Lately I've been loving Korean flavors so for this recipe I leaned on gochujang, sesame oil, soy sauce and garlic. Gochujang is one of my favorite condiments of the moment!
If you aren't familiar, it's a fermented chile paste that has a mix of sweet, savory and spicy flavors and you should be able to find it at most grocery stores. If you want to learn more about Korean cooking and flavors, this podcast episode was awesome — they talked a lot about the staple ingredients and flavor profiles in Korean cooking.
I mixed the paste into some melted ghee along with a few other key ingredients to create a super flavorful liquid component and then poured it all over the mix before baking to get a nice caramelization. You can certainly use butter, but the ghee gives this extra depth of flavor so if you have it, use it!
The end result has a nice kick, but I promise it's not too hot for those of you who are spice averse. Between the crunchiness from the nuts, the salt crystals from the pretzels and the crispiness from the cereal, this really has everything covered texture-wise too.
Whip up a batch to take with you on that next flight to make your snack game more interesting while keeping hunger at bay. Your seat neighbors will probbbbbably be asking you to share some.
Gochujang Snack Mix
Author: Leanne Ray, MS, RDN
Yield: 8 cups | Prep time: 5 min | Cook time: 45 min | Total time: 1 hour (including time to cool)
Ingredients
2 cups cheddar square crackers

2 cups wheat square cereal

2 cups salted pretzel twists

1 cup whole raw unsalted almonds

1 cup whole raw unsalted cashews

1/3 cup melted ghee or butter (melt first, then measure)

1 Tbsp (heaping) fermented chile paste (aka gochujang)

2 tsp soy sauce

1 tsp toasted sesame oil

1 tsp granulated garlic
Instructions
Preheat oven to 250 degrees.

Combine all dry ingredients (crackers through cashews) in a large dish or bowl.

Melt the ghee in a liquid measuring cup (about one minute on high in the microwave), then add chile paste, garlic powder, soy sauce and sesame oil and stir with a fork until well combined.

Pour the liquid over the snack mix and toss well to completely coat (it takes a minute or two). Transfer to a large foil-lined baking sheet and spread into a single layer.

Bake for 45 minutes, stirring occasionally to prevent burning. Cool completely before transferring to an airtight dish or freezer bag.
Notes:
this mix will likely keep for up to a week. You can also freeze it for up to four months.
if you like heat, increase the amount of gochujang to 1.5-2 Tbsp.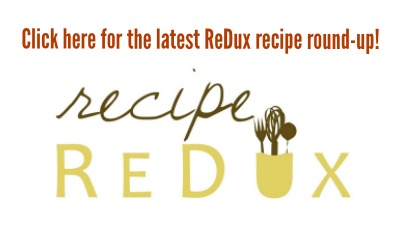 Want more nutrition tips & recipes?
Subscribe to my emails. I'll give you a heads-up on what's new on the blog, plus share exclusive tips & offers.